Ted Bell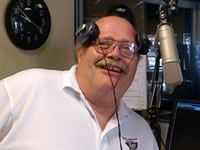 Stevie B
Jason
Rockin Randal
Beach, Boogie & Shag
Speaking of streaming and this website, take a moment and send us your Carolina Beach Music Requests to tedbell@949thesurf.com
We're happy to play your songs. Of course, every weekday from noon to 2 p.m., we're all request with
Ted Bell's "Beach Music Cafe.
94.9 The Surf is the official radio station of S O S,
Society of Stranders.
HELP TO ELIMINATE Vertigo, Headaches & Many other kinds of Body Pain!
Allie Privette and Midnight Allie have announced today, she will be holding auditions to join her band. If you think you would like to be a member of Midnight Allie, then please fill out the form with your information and she will be in touch with you to schedule an audition. Midnight Allie is holding auditions on August 25th and 26th at the Spanish Galleon in North Myrtle Beach.
Looking For A Gig . . .
www.midnightallie.com/looking-for-a-gig
Auditions www.midnightallie.com/auditions
The CBMA "Hall of Fame Station"
94.9 The Surf!
Ted's got the Top 20 Beach Music tunes of the week every Saturday from 10 a.m. to 12 noon! Ted is followed by
"ROCKIN RANDALL"
We play Carolina Beach Music. . . Beach, Boogie & Shag 24 Hours a Day at 94.9 FM and online at 94.9TheSurf.com Studios and offices are located at 98 North Ocean Blvd. Suite-3 N. Myrtle Beach, SC 29582. Office hours are from 9 a.m. to 5 p.m. Monday through Friday. Join us for Ted Bell's All Request Beach Music Cafe every weekday from 12 noon until 2 p.m.
Get the home loan you want by contacting Wayne Page at Atlantic Coast Mortgage Group, INC.
Click here or call Wayne at 843-444-LOAN!
Get awesome bargains on great fashion right now at THE CLOTHES CENTER ON MAIN STREET IN NORTH MYRTLE BEACH! Hey...awesome new fashions for men and women are in stock right now!
Download Your
iPhone and Android
apps here!


Learn How Advertising with 94.9 The Surf Can Boost Sales!